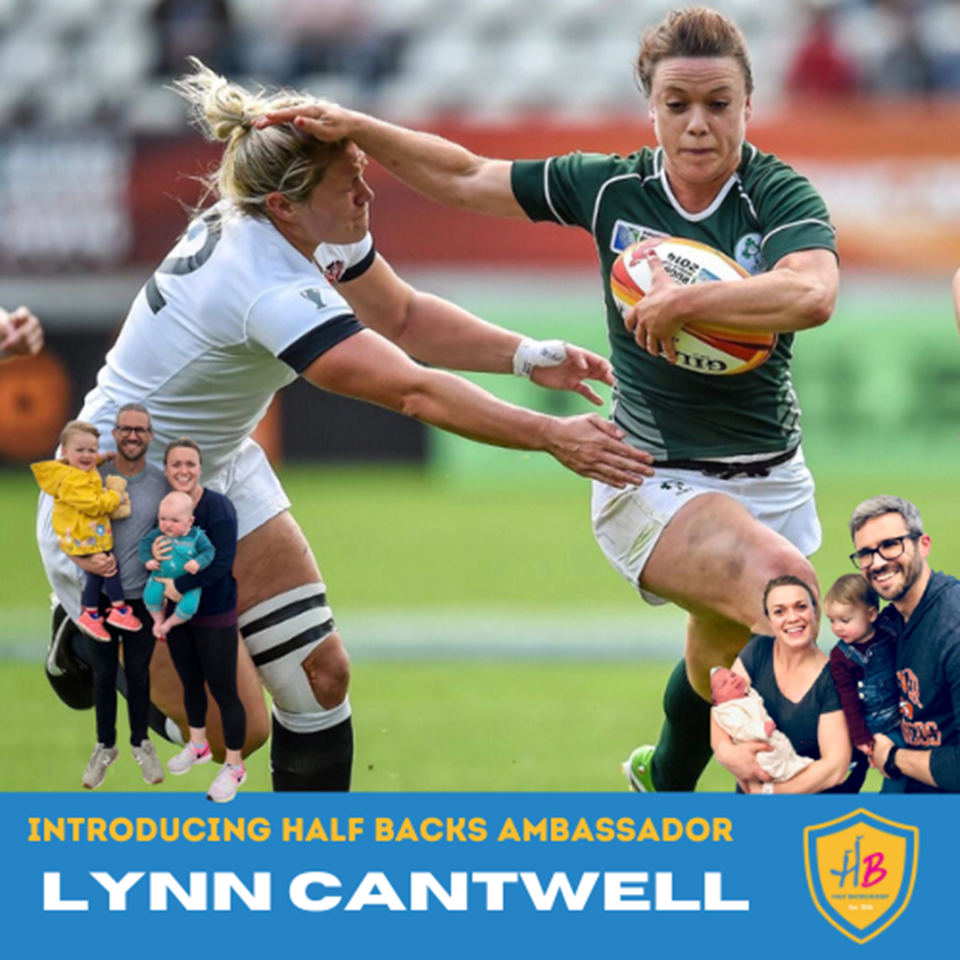 Lynne Cantwell, 38, Irish
What are your achievements or what would you like to achieve?
-86 caps for Ireland consecutively over 13 yrs. 
-Grand Slam Winner 2013
-First Irish Team to beat New Zealand during 2014 World Cup
-Competed in Four 15s World Cups '02 in Spain, '06 in Canada, '10 in England, '14 in France , 
-One World Cup 7s 2013 in Moscow 
-One Touch World Cup, 2019 Malaysia 
-Played Nine Club seasons in Ireland, 5 in England and One in New Zealand. 
How has rugby changed your life?
"Rugby has given me the most incredible friends for life. The tallest, smallest, fastest, slowest, weirdest, funniest spectrums of people show up in Rugby. It has taught me to love difference which has allowed me to experience the strength of a diverse team and the extraordinary things it can achieve. 

Importantly, it has taught me most about understanding who I am as an individual and where my strengths & weaknesses lie. 

Finally, it has taught me the hard lessons of winning & loosing, how to give and take on feedback in order to get better and how to own your mistakes and use them as a key cog in your learning"
Why do you think children should play sports?
"For lots of the reasons I've listed above. But at its simplest level, sport teaches children to have fun & learn lots through movement. 

Learning all your fundamental movements in a fun environment early on gives kids an amazing platform to play any sport and stay fit & healthy long term. 

Kids in sport learn how to listen, observe & make decisions on the move. They get to play with lots of different types of people, listen to coach for instructions and enjoy being part of a team"