1-2-1 Private Rugby Session
1-2-1 Private Rugby Session
Half Backs 1-2-1 private rugby sessions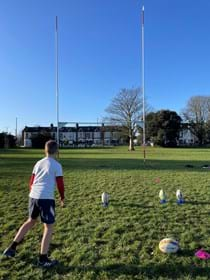 1-2-1 private rugby session
Half Backs is providing outdoor private 1-to-1 rugby sessions for children aged 6–18-years in local parks or green spaces.
1-to-1 Private Rugby Session
What does this include?
One of our coaches will discuss with the child and/or parent what the child would like to work on. Based on that the coach will tailor the session in conversation with the parent and/or child.
Half Backs focus for delivering a 1-2-1 private session
Focus on Technical Skills ✅
Increase Understanding of The Rugby Game and Laws ✅
Increase Players Confidence ✅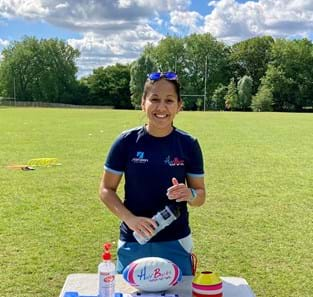 About Head Coach Nicole
Nicole has been playing rugby 15s & 7s for over 13 years. Five of those years playing at a professional level as a national 7s player for the Netherlands. Aside from playing Nicole has a keen passion for coaching   the younger generation.
Nicole received her RFU level 2 in 2017 and started out as a backs coach for Teddington Ladies and Head Coach of Teddington Girls. Following this Nicole has been coaching for J.Heald, delivering rugby PE lessons in South West London. Nicole has also held positions as head coach of a new university team called Babas and volunteered as a Director of Rugby for Middlesex a Women & Girls.
For more information or to book, please send an email to info@halfbacks.co.uk
Positive environment
Experience winning & losing
Trying your best every session
Encouragement from parents and coaches
Push themselves to perform better
Improve physical & social skills
Increase agility, balance & coordination
Increase motorskills
Encourages empathy and friendship
Learn to respect themselves and others
Being part of a team, focus on teamwork
Rugby & multi skill games
Focus on fun and safe activities
Running around in one of the most beautiful parks in West London, with friends and family