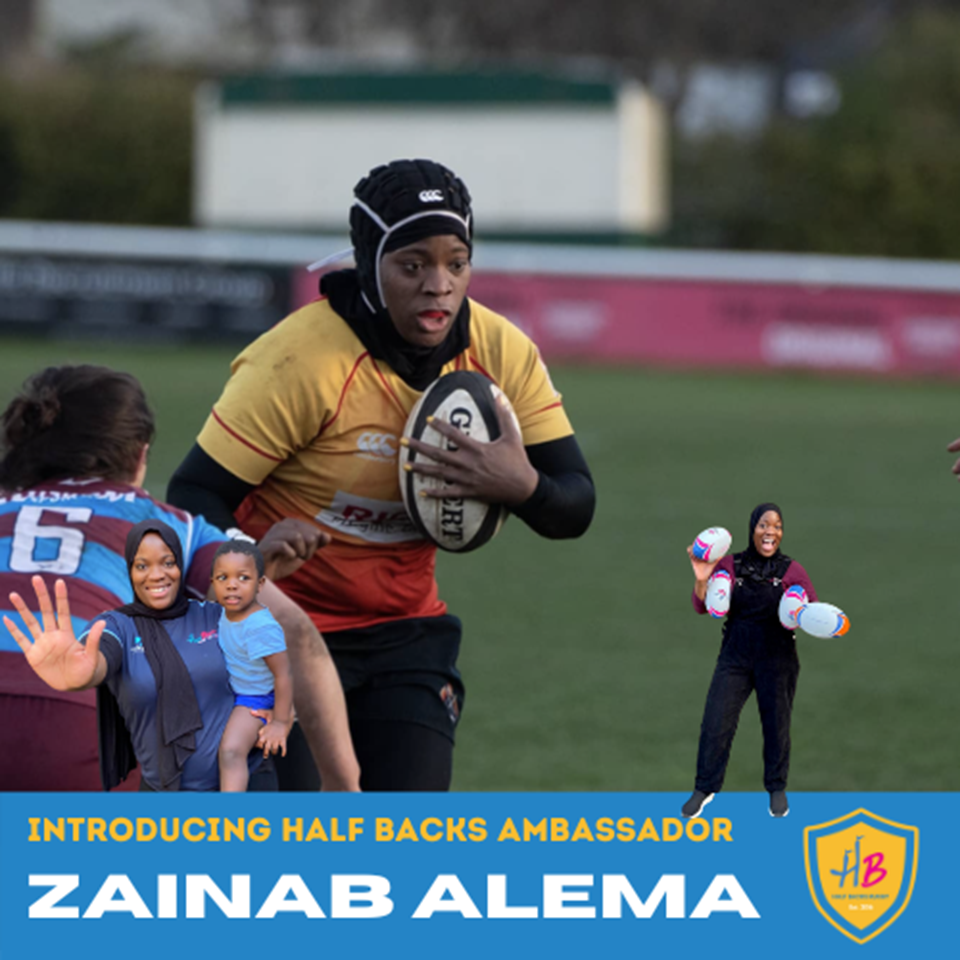 Zainab Alema, 27 years, British Ghanaian

What are your achievements or what would you like to achieve?

- Graduating with a degree in children's nursing to fulfil my dream of becoming a neonatal nurse 
- Starting  my rugby project @studsinthemud and using it to inspire and empower women and children.
- Playing up to county level rugby

What I would like to achieve 

-To Inspire mothers, career women and Black, Asian and Ethnic minorities to get into rugby 
- Get a rugby coaching qualification so I can create my own team.

How has rugby changed your life?

"Rugby has given me an outlet and a sense of identity.  In between juggling kids, a career in nursing and managing my project it helps me to relieve stress"

Why do you think children should play sports? 

"Sports help children to develop values that they can take through to their adult life such as discipline, respect, teamwork- aside from that it's great for their mental and physical"