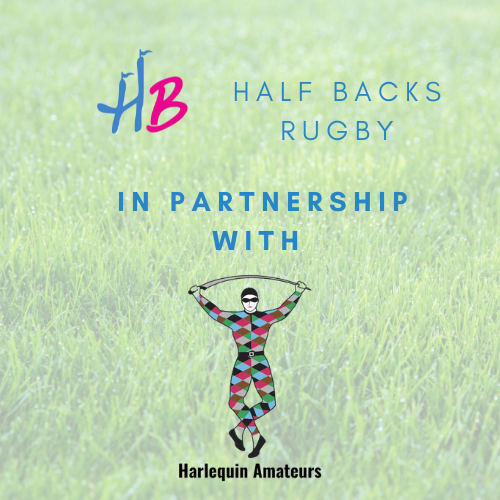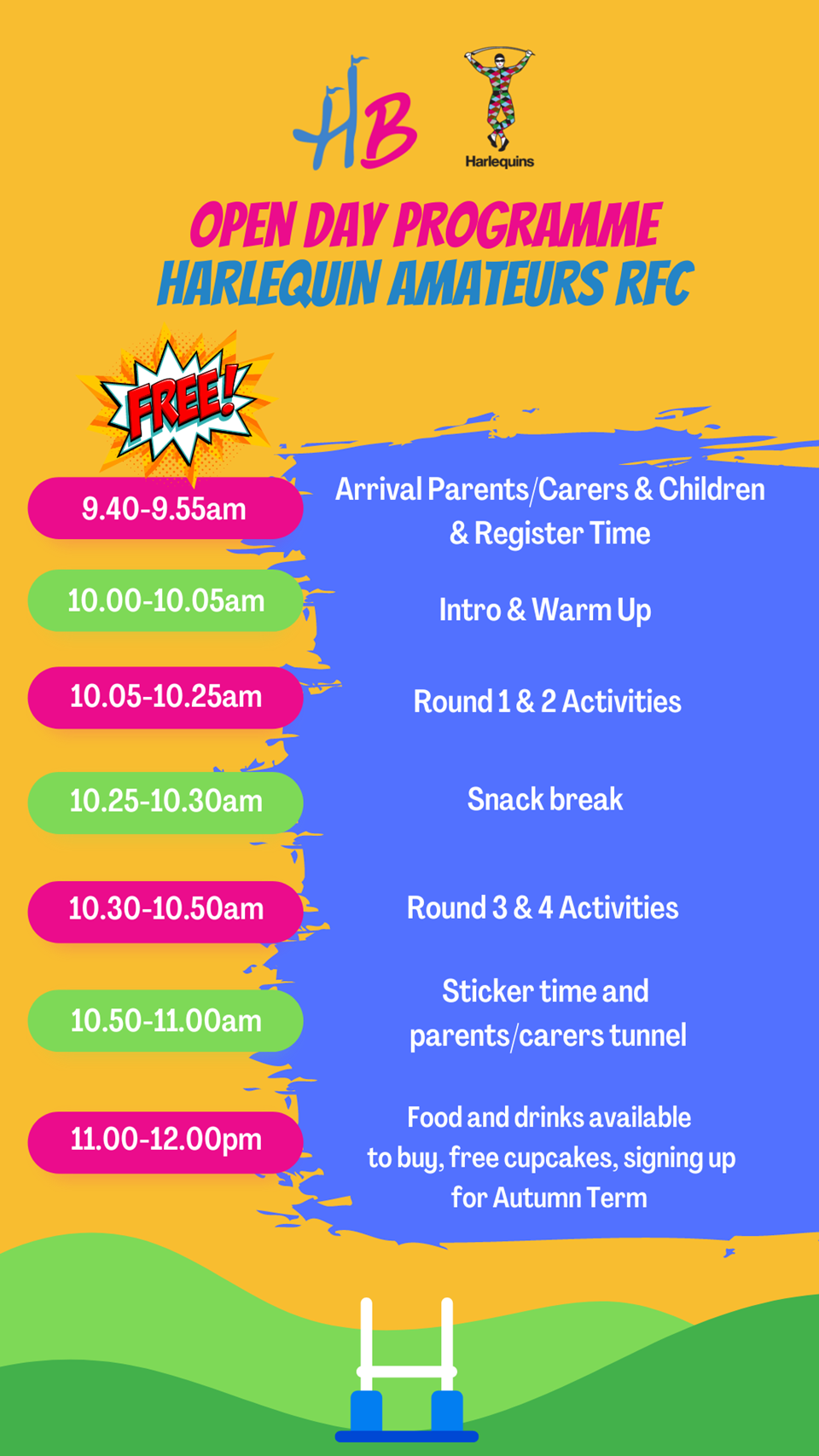 This Sunday, 4th September we are hosting our Harlequin Open Day. We have finalised our programme. See attachment. This event is FREE to attend. We ask parents/carers and children to arrive between 9.40-9.50am So we can start with the activities at 10.00am
If you would like to invite any friends that are interested in joining this day, please don't hesitate and let them know that they still can book. 
We are looking forward to seeing you all this Sunday.
Thank you.
Nicole
Lead Coach & Owner