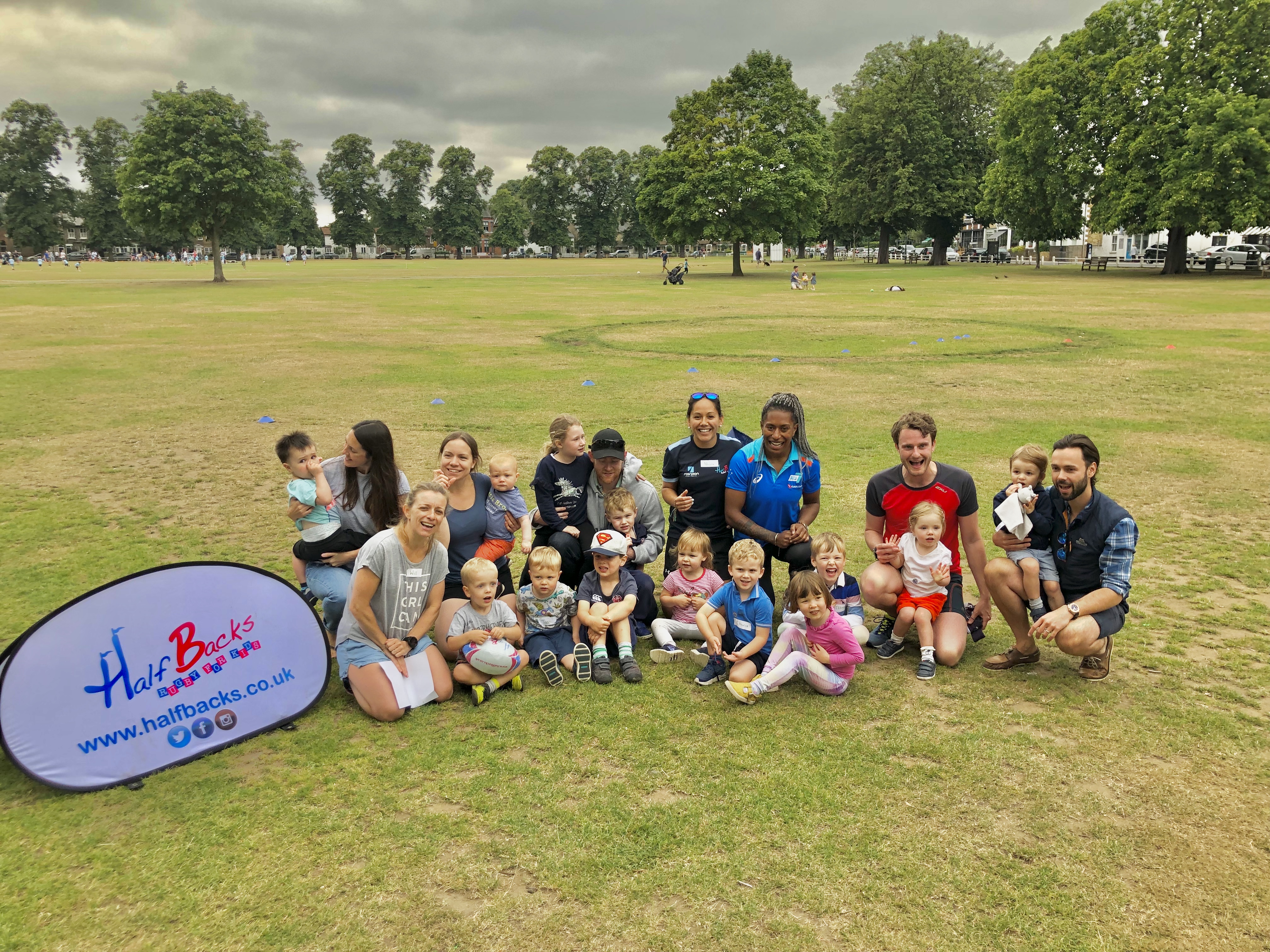 Half Backs 2019 Year in Review 🏉 ✨
We had a cracking year in 2019 and we would like to thank all our Half Backs families & friends for joining us at our sessions, getting kids active outdoors and promoting an active lifestyle!

We have so many good memories from last year, we'd like to
share our #bestnine ...
1) Starting the year with a bang with over 40 kids trying out rugby for the very first time! 
2) Hunting for the golden egg in our Easter egg hunt! 🐇
3) Supporting the local community at The Mall School's Summer Fair with our speed agility test! ⏲️
4) An inspiring day in partnership with Alopecia UK to provide rugby games for their summer sports day! 
5) Australia Olympic rugby 7s superstar Ellia Green joined as a guest coach at Twickenham Green!
6) Getting the kids warmed up (worn out) for the Rugby World Cup 🏆
7) Saying goodbye & good luck to our Half Backs that moved up to the Under 6s at Teddington RFC 👏
8) An awesome Half Backs birthday party at The Stoop for Harvey's 8th birthday! 🥳
9) Raising over £100 with our Christmas raffle & cake sale for the Teddington Minis Tour & Holy Trinity Twickenham Church 🎟️
What a year it's been, here's to 2020!
Thinking about getting your child to try a new sport this year? Visit our website to sign up for a free trial www.halfbacks.co.uk

Thanks for reading!