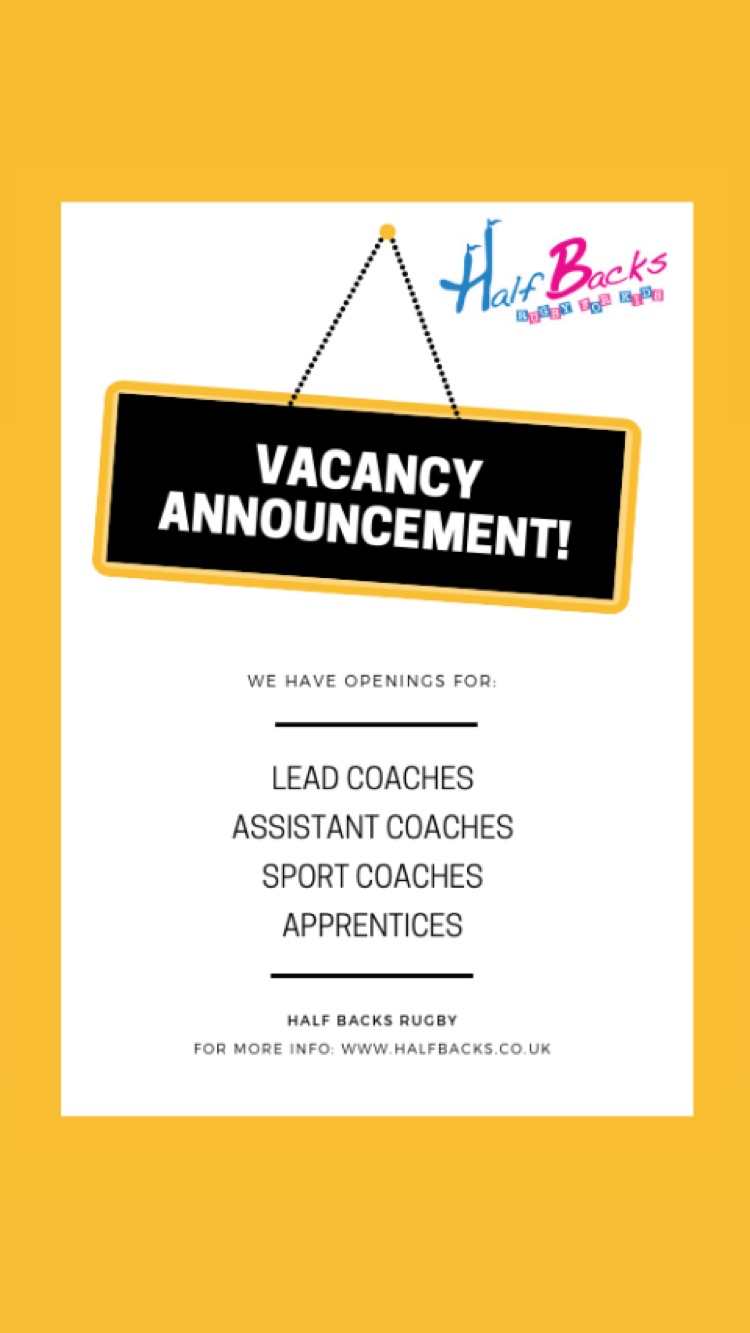 We are looking for NEW COACHES to join our team!
As with any team that is made up of young talented individuals, eventually the move onto their next challenge and for a few of the Half Backs coaching team that is no different. With some coaches heading to university and others to their next full time position we have a number of Assistant and Lead Coach vacancies at our St Margarets, Twickenham and Teddington sites.
We are looking for positive and enthusiastic individuals who have experience delivering activities to children preferably in an early years setting. A knowledge of rugby is a benefit and we offer an opportunity to support the development of new coaches.
Half Backs Rugby is committed to delivering a fun, welcoming and safe environment to all our families. We have a strong team ethos and all our coaches have a 'can do' attitude. If you think that sounds like somewhere you would like to work, or know someone that would then we would love to hear from you.
If you are interested in applying for one of the roles please sent an email to info@halfbacks.co.uk