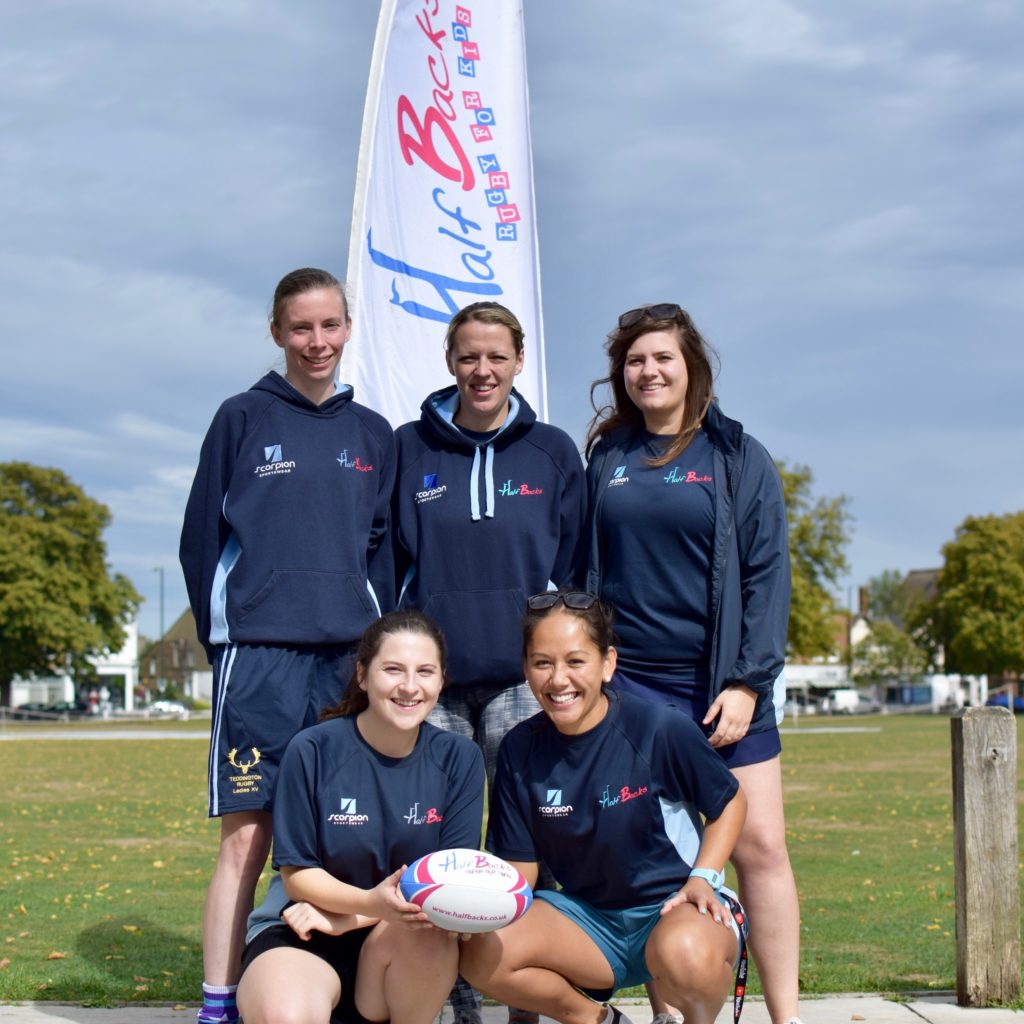 Today Half Backs is announcing a change of ownership. After three years Heather Smith will be handing over Half Backs to new owners Louise Goodbourn and Nicole Kwee. In her time as owner Heather has grown Half Backs from one to three successful sites, had over 500 new families tried rugby for the first time and brought over fifteen new coaches in to lead sessions.  Both Nicole and Louise, are very passionate about the development of the younger generation and are keen to ensure that Half Backs remains a fun and exciting concept.
Lead Coach, Nicole Kwee will be stepping into a director role alongside her coaching. Nicole is an ex-professional and former international player for The Netherlands. She holds an RFU Level 2 Coaching qualification and has over 10 years playing & coaching experience. Louise Goodbourn, an experienced marketing professional will be involved in the day to day running of Halfbacks to help grow the business.
Our programme is specifically designed to teach children from 2 to 6 years old the values of rugby and at the same time focus on their personal development. Our attention is not only on their physical development but also on developing social skills and increasing their confidence whilst having fun.
Our coaching team will mostly remain the same and as most of you may already know, our coaches are at the top of their game, providing innovative and outstanding games-based rugby sessions each week.
We look forward to seeing you in any of our three sessions running at Marble Hill (Saturday), Twickenham Green (Sunday) and Bushy Park (Sunday), all from 10-11am.
For further information please visit www.halfbacks.co.uk or contact us via email info@halfbacks.co.uk
Best wishes,
Nicole Kwee & Louise Goodbourn