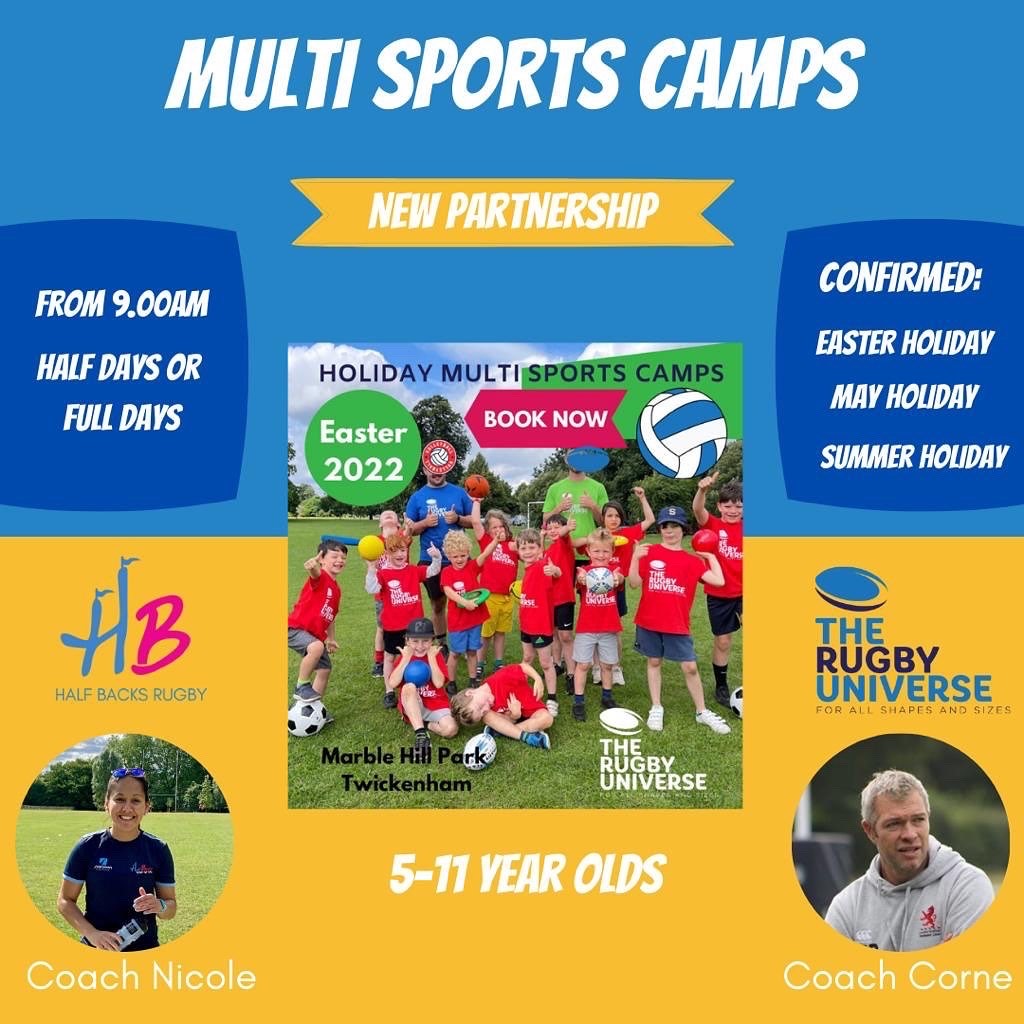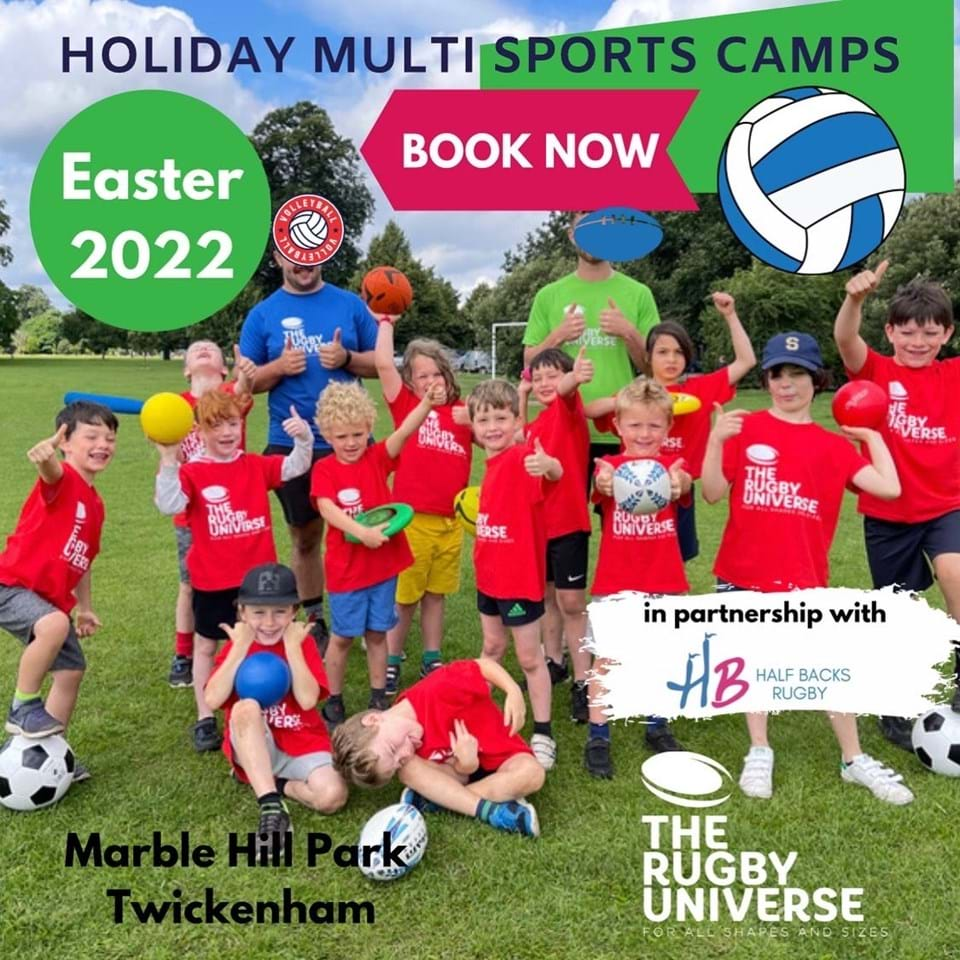 📣𝗡𝗲𝘄 𝗣𝗮𝗿𝘁𝗻𝗲𝗿𝘀𝗵𝗶𝗽📣
We are happy to announce a new partnership with The Rugby Universe. We are going to work together to deliver quality multi sports camps in Twickenham during half term and school holidays. 

✅The Rugby Universe and Half Backs Rugby share the same passion, getting children active and teaching the younger generation the values that rugby brings. 

Our first camp will be: 
🏉⚽️🏏🎾
𝗠𝘂𝗹𝘁𝗶 𝗦𝗽𝗼𝗿𝘁𝘀 𝗘𝗮𝘀𝘁𝗲𝗿 𝗖𝗮𝗺𝗽
WK 1 | 4-8th April 2022
WK 2 | 11-13th April 2022 

The age group that we are running the camps for will be 5-11 year olds.

#active #holidaycamps #kidscamps #twickenham #partnership #multisports