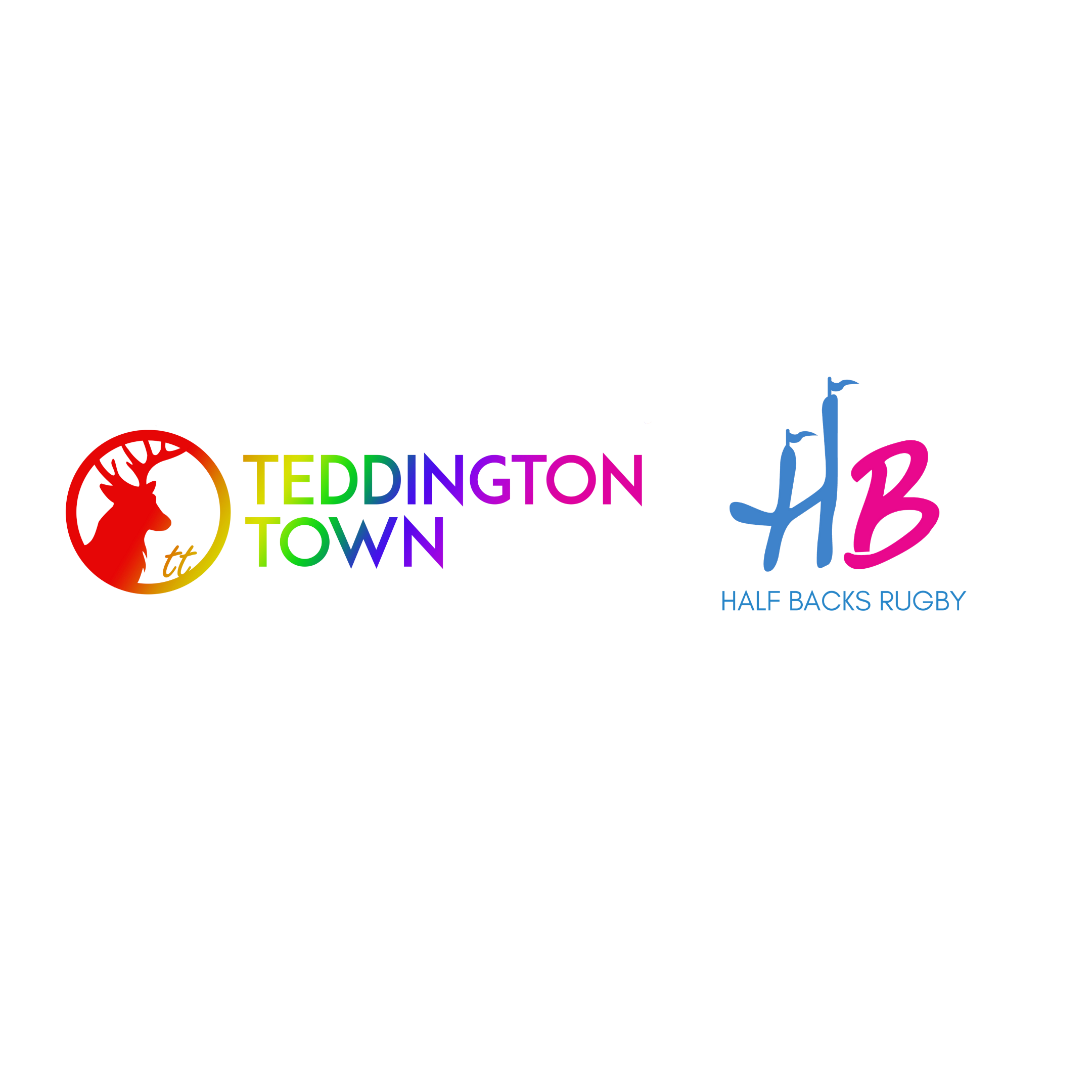 *Press Release*
Half Backs Rugby team up with Teddington Town
We are excited to announce that Teddington Town have agreed a new partnership with Half Backs Rugby as shirt sponsor for the 2020/2021 season.
The Teddington Town logo will take pride of place on the front of Half Backs rugby shirt which is available to order from 22nd July 2020. The shirts are available in sizes from 2 years and can be personalised with a name and number on the back.
We are a local company that provide outdoor rugby classes for both boys and girls aged 2-6 years in Bushy Park, Twickenham Green & Marble Hill Park. Our classes aim to develop children's confidence, physical & social skills whilst having fun! 
We aim to play an active part in the community, attending school fayres and events. Every year we organise a Christmas raffle with the help of other local businesses to raise money for Teddington RFC and the local church.
Nicole Kwee, Business Owner of Half Backs had this to say about the new sponsorship deal
"Our mission at Half Backs is to provide the local community with opportunities to get children active from a young age & promote the values of rugby. We really hoped to find a shirt sponsor that is central to the community and that is why we think Teddington Town is the perfect partner to have on board. We'd like to thank Teddington Town for their support, especially in these unprecedent times"
If you have children aged 2-6 years old and are interested in giving Half Backs Rugby classes a go, please visit our website for more information.