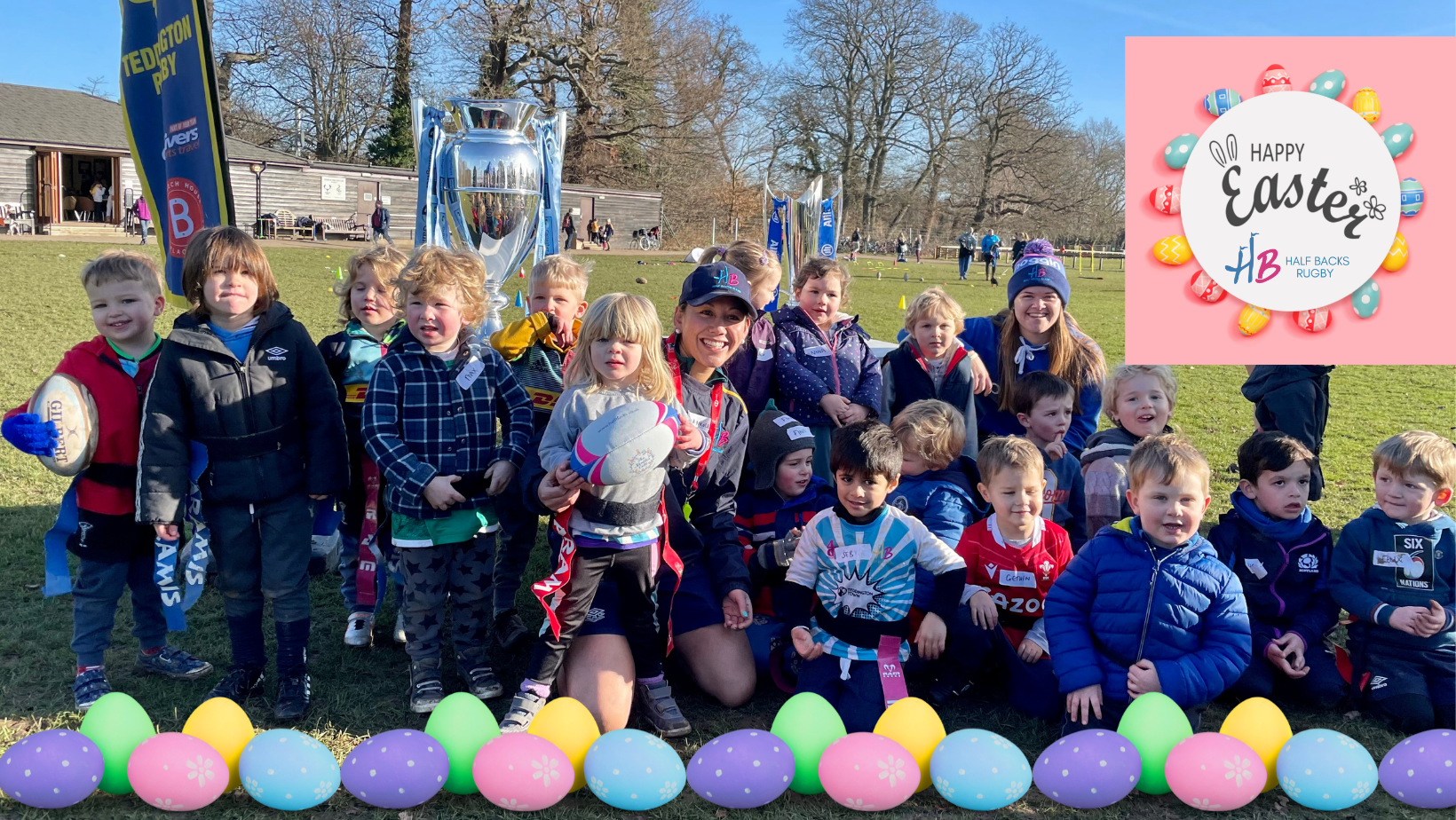 Happy Easter to all our little rugby stars from the Half Backs Team!
Update for Marble Hill Park & Twickenham Green Venues
As a reminder we are not running any Half Backs kids rugby sessions this weekend for Marble Hill Park or our Twickenham Green venue (16th/17th April). Enjoy your weekend off if you booked on for these two venues!
Reminder of the Summer Term dates for Marble Hill Park:
Sat 23 Apr 22 Sat 30 Apr 22 Sat 07 May 22 Sat 14 May 22 Sat 21 May 22 Sat 11 Jun 22 Sat 18 Jun 22Sat 25 Jun 22 Sat 02 Jul 22 Sat 09 Jul 22
Reminder of the Summer Term dates for Twickenham Green:
Sun 24 Apr 22 Sun 01 May 22 Sun 08 May 22 Sun 15 May 22 Sun 22 May 22 Sun 12 Jun 22 Sun 19 Jun 22Sun 26 Jun 22 Sun 03 Jul 22 Sun 10 Jul 22
Update for Teddington Venue
If you are attending the short Summer Term at Teddington RFC, there are two more rugby classes left for this term (Sunday 17th April and Sunday 24th April), then we will close until September 2022.
If you are hosting a summer fayre or kid's event over the summer and you would like Half Backs to come and host an activity, please let me know. We are always keen to help the local community!
Thank you,
Coach Nicole and the Half Backs Team